Ground-breaking AUX Functional Medicine (AUX-FM)
& AUX Naturopathic Medicine (AUX-NM).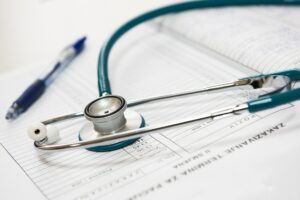 Specialist AUX Interventional & Developmental Psychology & Neuro-psychology.
________________________________________________________
Our website is currently being updated.
Thank you for your understanding.
Behind the scenes it's business as usual!
Email us right now... we're here to help.
_________________________________________________
We are not currently running any 1-2-1 AUX-FM or AUX-NM Clinic Appointments -
but have been working with patients online and via calls since 2001.
Ready to start your journey? You can book an initial phone call consultation to discuss your problems.
However we strongly suggest that instead you PLEASE READ HERE first.
SHORT CASE PATIENTS:
We recommend that you get started by sending us a message here - and if Dr Alex approves you as a 'short case' patient, you can immediately 'Book your Space for Further Assessment via Email'.
This is similar to a regular consultation with an FM or NM Doctor,
just at another level, and preferentially via email initially.
FULL PROGRAMME PATIENTS:
For individuals with 'Long Cases' - seemingly intractable illness and extremely complex challenges - we regret that we can only accept you as a new patient onto a Full Programme.
Our Full Programmes are not only informed by Dr Alex's unparalleled training, experience and expertise - but also bring into action our globally-unique Intellectual Property based on 30+ years of ground-breaking R&D....
providing us with an unprecedented clinical capability for
'identifying highest-leverage targets, and developing individual solutions, from all available science'...
If we can accept you as a new patient, we can't wait to get started!
________________________________________________________
POLITE INTELLECTUAL PROPERTY/RIGHTS NOTICE:
(c) dr alex concorde 2022. For patient protection, due to regrettable encroachment/infringement from within the integrative medicine practitioner community, we assert all our Rights, enforceable under UK Law. This includes, but is not limited to, copyright protection of all our online & offline materials, past & present. We also assert precedence & priority over 'AUX' Medicine as a trademarked term.